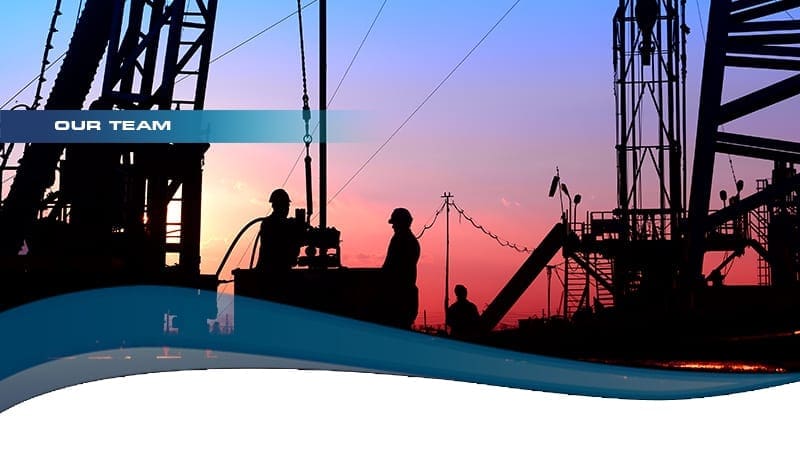 South Texas Operations Manager
Josh started 2017 as rig superintendent and worked his way up to operations manager of South Texas where he oversees drilling, completion, and daily production. Josh grew up in the oil and gas industry and has over 20 years of experience. IN an industry that is ever evolving its important to have employees that can learn and adapt with that technology and Josh has been a valuable resource for Buffco Production, Inc.
Vice President of Oil & Gas Marketing
Shane McConnell is Vice President of Oil & Gas Marketing at Buffco Production, Inc. and Magnolia Gas Gathering, LLC. Growing up in the East Texas oilfield, he began his career in high school working for Mac Flowbacks. While attending college, he worked for Scandrill, Inc. and then for BJ Coiltech, Inc. After graduating from the University of Texas in Tyler with a B.B.A. in finance, Shane was a gas controller with Shell Power & Trading for all of the company's Louisiana natural gas pipelines. In 2001, when Shell Power & Trading divested their pipeline assets to Enterprise Products, L.P., Shane continued his role with them.

In 2005, he joined J-W Gathering as a gas marketing/scheduling representative. His primary responsibilities were marketing and scheduling natural gas throughout Texas, Louisiana, Colorado, and Pennsylvania. In 2011, he transitioned into the role of gas supply/business development for J-W Midstream. At J-W, he focused on asset optimization by connecting third-party gas to J-W's gathering system. In addition, Shane negotiated new gas purchases and gas processing contracts.

In 2013, he joined Buffco Production, Inc., where Shane is responsible for marketing Buffco's oil and gas, exploring effective markets, and overseeing all aspects of the company's gathering systems. Shane serves as past president and current board member of the Natural Gas Society of East Texas.