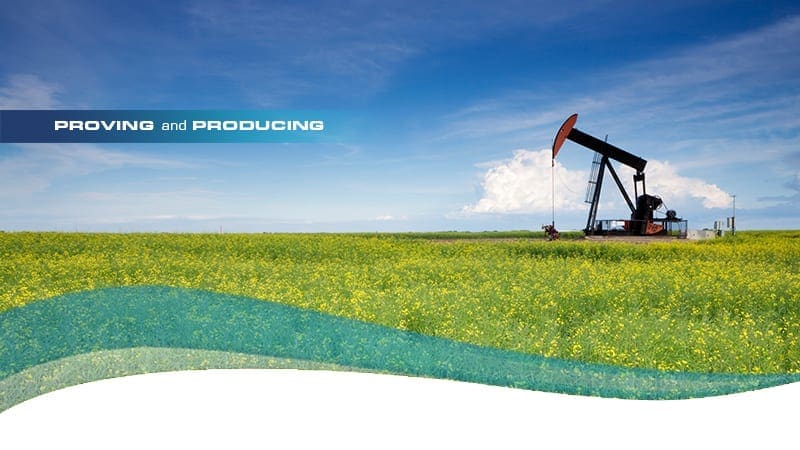 East Texas Oil & Gas Exploration and Production
Buffco Production, Inc., incorporated in 1981, is an East Texas exploration and production company operating over 400 wells in Texas, Louisiana and Oklahoma. Buffco also owns no-op interest in more than 1,300 wells across five states. Although Buffco's inventory spans a vast area, Texas is our primary home with a large majority of our operated wells located in East Texas.
Buffco is continuously engaged in drilling and operations through a number of conventional and unconventional plays across numerous states. With such a broad geographical range of operations, Buffco employs a number of different drilling and completion techniques, giving us a competitive edge when working a new prospect.
UNCONVENTIONAL RETURNS AND GROWTH BY MONETIZING ASSETS THROUGH THE DRILL BIT.
Buffco Production, Inc. is a native East Texas exploration and production company with more than 35 years of experience in the oil and natural gas industry. Buffco strives to drill and produce oil and gas efficiently and keep its owners informed while maintaining industry standards. Buffco understands the continuously evolving practices and technologies in the oil and gas industry, and has significant expertise with combatting shifting commodities markets. Buffco can navigate current producing properties, while methodically evaluating new prospects and strategically choosing those that fit current climates. Buffco's adaptability and expansive knowledge base of conventional and unconventional oil and gas development are the reasons why it has had scalable growth over decades past.
Buffco enjoys recent achievements in the Eagleford with more to come
Beginning in late 2020 through mid-2021, Buffco Production, Inc. reached several milestones in the Eagleford to further add to the company's exciting history. In this time Buffco drilled the three longest laterals in company history: the Priest-Trinkle #1H, #2H, and #3H, all of which being Eagleford wells of roughly 12,000' lateral length in Zavala County, Texas. Once completed, these wells achieved another company milestone; the three largest IP wells Buffco has ever drilled, each averaging roughly 800 BOPD. Beginning in 2011, Buffco has drilled a total of 23 horizontal Eagleford wells through 4Q21 in its core Eagleford asset and will continue these successes with additional development of multiple PUDs in the area for years to come.
METICULOUSLY EVALUATING PROSPECTS
Buffco is a well-balanced company that has proven to thrive in any market condition by meticulously evaluating prospects and successfully forecasting new areas for operations. We are a proud independent oil and gas operator relying on our ability to grow and prosper by monetizing assets through the drill bit, while conducting all operations in a responsible and prudent manner for our partners and mineral owners. Align with a reputable operator; contact Buffco to learn more about how our company can partner with you on future prospect development.
WE'RE COMMITTED TO SERVING YOU
Buffco Production is committed to providing excellent customer service to its interest owners. The revenue staff assists over 30,000 royalty and working interest owners with various issues including: change of ownership, processing division orders and other revenue concerns. Buffco Production now offers ACH direct deposit into a checking or savings account.
All of the owner accounts are set up for a $100 minimum. Once the minimum is met, a check will be mailed in the revenue cycle, which is processed on the 22nd day of each month. Buffco recently began offering our owners direct deposit, which bypasses the minimum requirement. Buffco requires an email address and a check stub when you sign up for ACH.
If you would like to be signed up for direct deposit, please contact us.